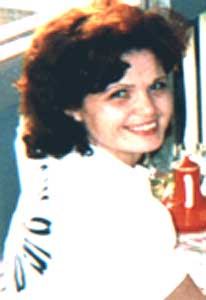 May 2000
Carmen Colombo
After nearly four years, we finally took the leap...WOW is now live! If you haven't visited yet, you really should take a peek...it's so full of positive energy! We exchange ideas, brainstorm, help each other out...it's really fun, try it!
Last month I challenged all of us to walk the talk; to demonstrate, or manifest into our lives what we truly believe. How did you do? Certainly, I don't expect everyone to say...oh yes...my life is perfect now! This is a process, something we practice every day with focus, trust and truth. This is not a fad. Continue, persevere, believe! Only you can change your mind and heart, if you chose to.
Last month, I also presented our new section called (r)evolution!, which is about learning to find our true purpose by looking at our lives, and working on the areas that need to be re-evaluated. The major focus there is our determination to stop violence in society.
It is my sad duty to inform you that one of our greatest leaders in the fight against Domestic Violence, Rachel Miller, whose story is on that section, was taken from this world on April 26. Her story is tragic, and many members who followed updates about her condition on the WOW Club were outraged. You should be too. Please read Rachel's story at www.wowzone.com/rachel.htm and pass it on to everyone you know.
This month, our great news is that WOW Peace Education is starting...down under! Indeed, a primary school from Adelaide, South Australia, will be the first school to actually learn how to live together in peace using WOW thinking. Those of you who remember our first slogan for WOW Zone, "an invitation to look at life with the wonder of a child" know this fits perfectly. The children will lead us to a better world! Spread the news, and get your school involved too!
I'm still waiting for you to send in your pictures for the WOW Family Album Around The World! Do you WOW? Show me! Send in your pictures doing the WOW Sign!
Have a great month and keep in touch!
Wishing only well,
April 2000
March 2000
February 2000
January 2000
December 1999
November 1999
October 1999