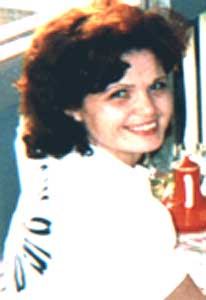 February 2000
Carmen Colombo
Things are jumping at WOW Zone. More people than ever are visiting and wishing to get involved. The WOW City Project is in full swing! I've received letters from so many of you wanting your city to be the First Official WOW City and offering your help to make it happen. Thank you! Your generosity and enthusiasm truly touch me.
In case you have no idea of what I'm talking about, here's the story as it appeared in January's What's New Column:
"I'm looking for a WOW City! Due to the many letters I receive about WOW on cars in the East Coast and the excitement it generates when people visit wowzone, we're producing beautiful WOW decals. Thousands of them will be distributed in a major city, and I'm looking for suggestions. Keep in mind that the chosen city will be the Origin of WOW, the first community in the world to actually show that they Wish Only Well. As others follow, we'll make the 3rd Millennium WOW! Write to me if you can help distribute the decals in your city."
So there you have it. I'll let you know as soon as a decision is reached.
The Year of the Dragon starts on February 5th, and I'd like to wish everyone a wonderfully joyous and magical year. Did you know that the dragon is the only mythical figure of the 12 Chinese Astrological Signs? The other 11 are regular animals, the kind you see every day. But when was the last time you saw a dragon? My favorite, by the way, is Puff the Magic Dragon. If that's any indication of the kind of year this will be, we'll be blessed!
Did you notice all the new ads on American television about stopping the violence in society? They mention the tragic shootings at Columbine and several other American schools in the last few years, saying we should make sure this never happens again. It's ironic that the networks that have extremely violent programming are making celebrities tell viewers to STOP, STOP, STOP the violence in 30 second commercials. Here's an idea: why don't they stop glorifying violence in their programs? If you show hours of gratuitous violence, hate, destruction, blood, gore, and unimaginable torture that people inflict on each other and other sentient beings, can you REALLY expect a few 30 second commercials to counter all of that?
Violence has been taught, learned and accepted for generations, so it doesn't happen just by saying STOP. It happens when we teach, learn and accept LOVE. It happens when we value life instead of destroy it. It happens when we replace anger, violence, hate and destruction with something positive, pacifist and empowering, like WOW! Write to your television stations and tell them about it! It may be the most important thing you do to help stop the violence.
What do you think of our new look? We honor our WOW Friends who sow the seeds of hope, love, peace and goodwill around the world with beautiful flowers that people are planting in their hearts and souls through WOW thinking. This month's flower could have been the Rose for Valentine's Day. However, we opted for the Sunflower, which in flowertalk means PRIDE. We chose it because its symbolism fits in perfectly with our wowphilosophy. Be proud to be WOW!
Wishing only well,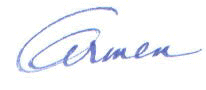 Carmen Colombo
January 2000
December 1999
November 1999
October 1999