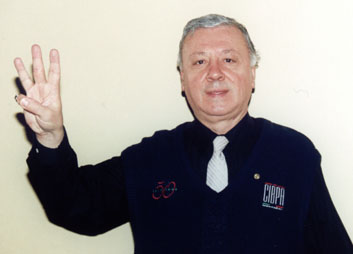 WOW from Joe Papa - 2001
Joe Papa is the most respected and well known columnist and photographer in the
Canadian Italian Community in Montreal.
His website includes photos and articles from his column in the Corriere Italiano called "Paparazzi"
Visit www.pappajo.net
for news & personalities in the Montreal Italian Community.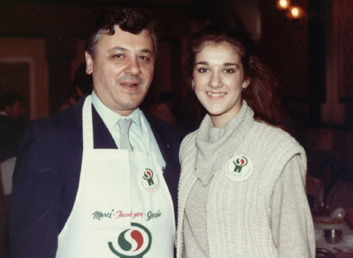 Joe Papa with CÚline Dion, 1985

Before CÚline Dion was a superstar around the world,
the Italian Community in Montreal, Quebec, Canada embraced and supported her in many ways.
She never lost her Italian fans and friends, one of whom, a well known Montreal Designer, created CÚline's majestic wedding dress when she married her manager, RenÚ Angelil.
Bravo CÚline, and WOW to you!